Yummy Thanksgiving Catering!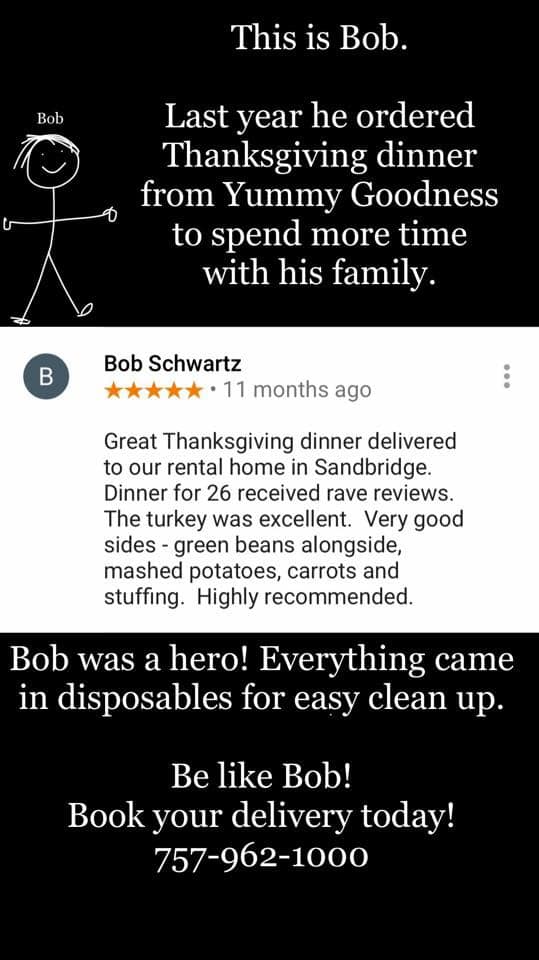 YOU'RE WELCOME!!!
Do you want a stress free holiday?
Let us do all the work for you! Just pop these in the oven or get delivered hot and ready to eat and enjoy your holiday! We will call to confirm all orders.
Please Call (757) 962-1000 for a quote or email us at [email protected]
All orders must be in by
Monday November 20th at 6:00 pm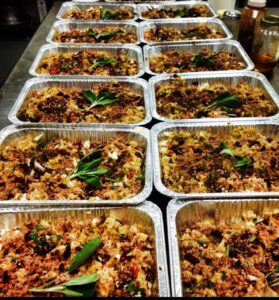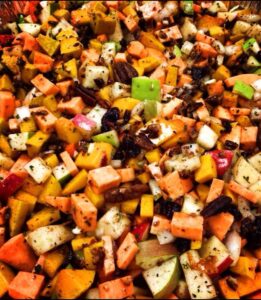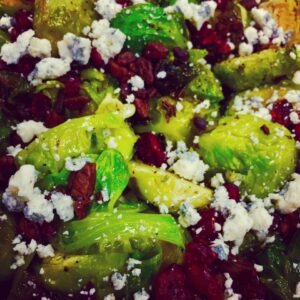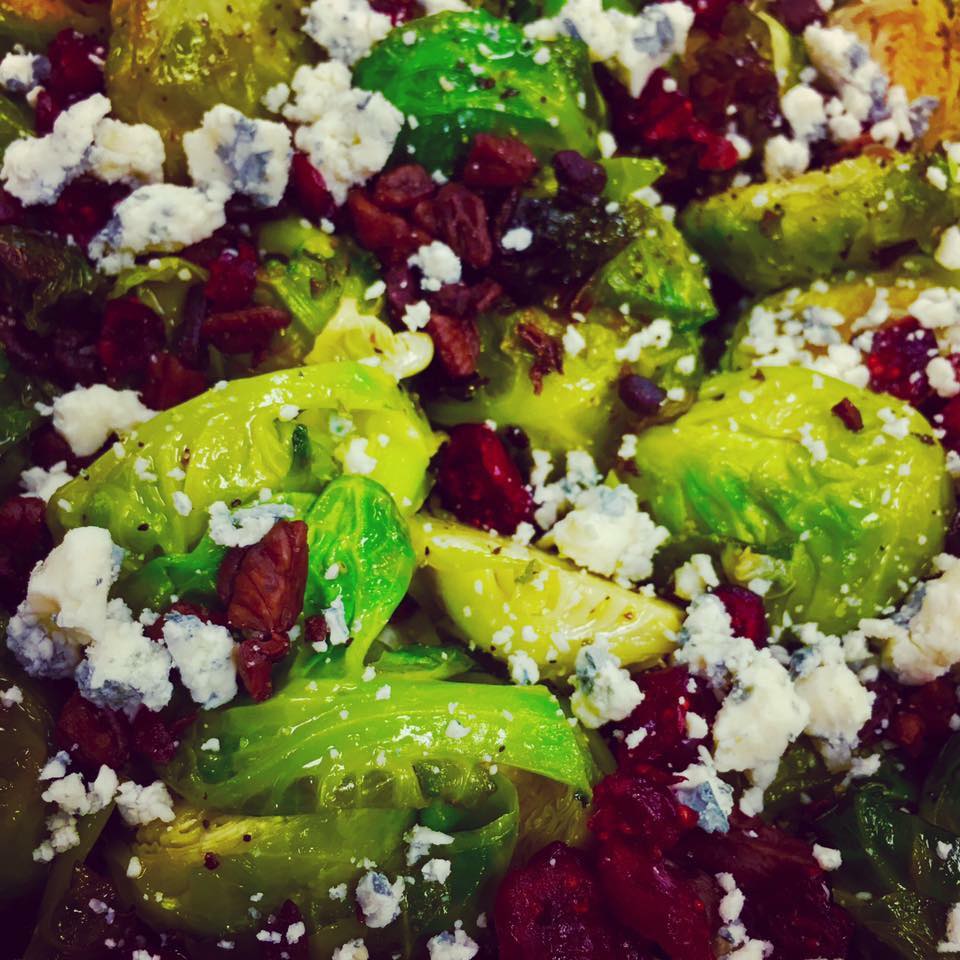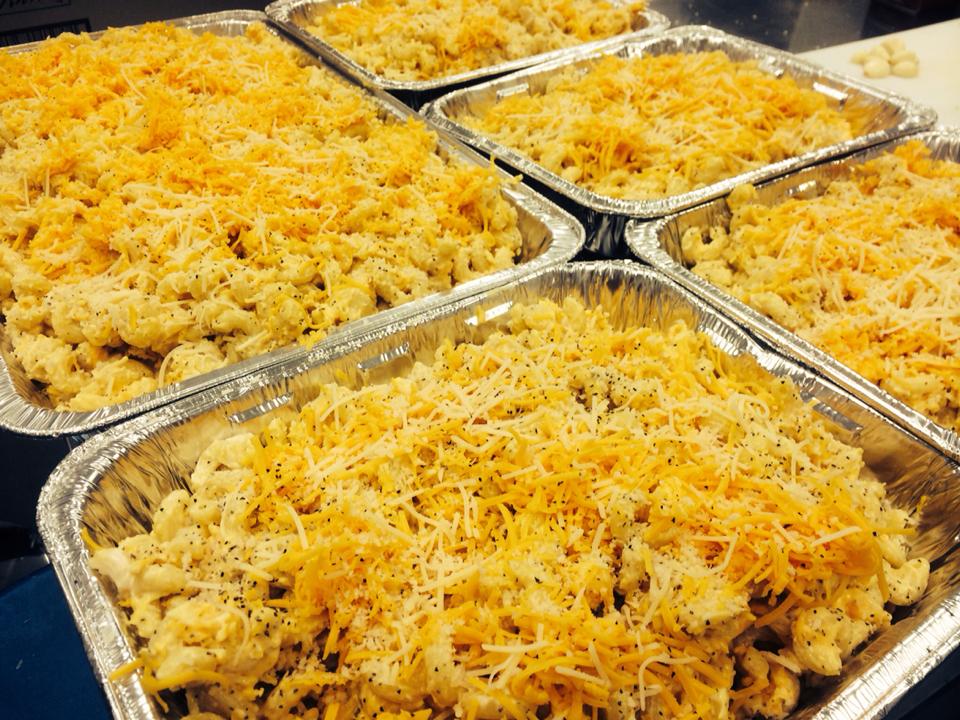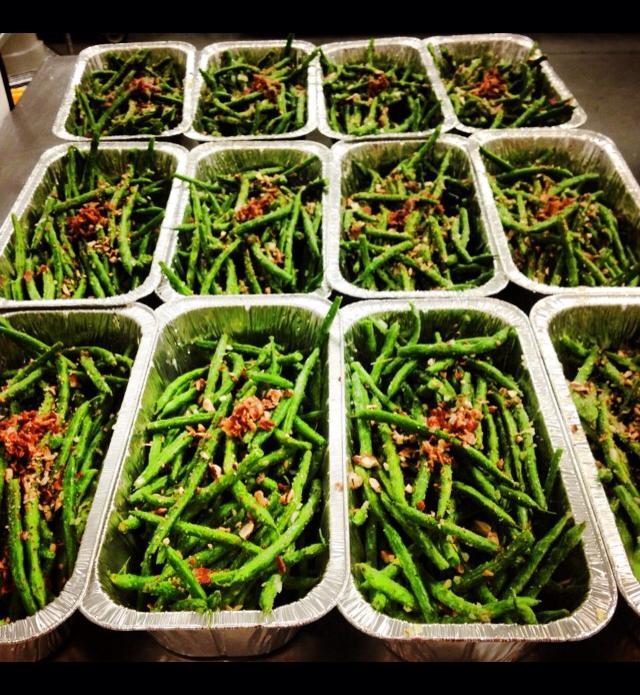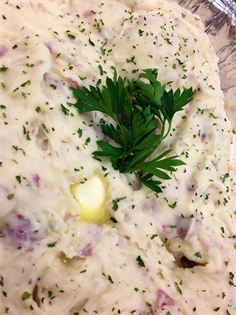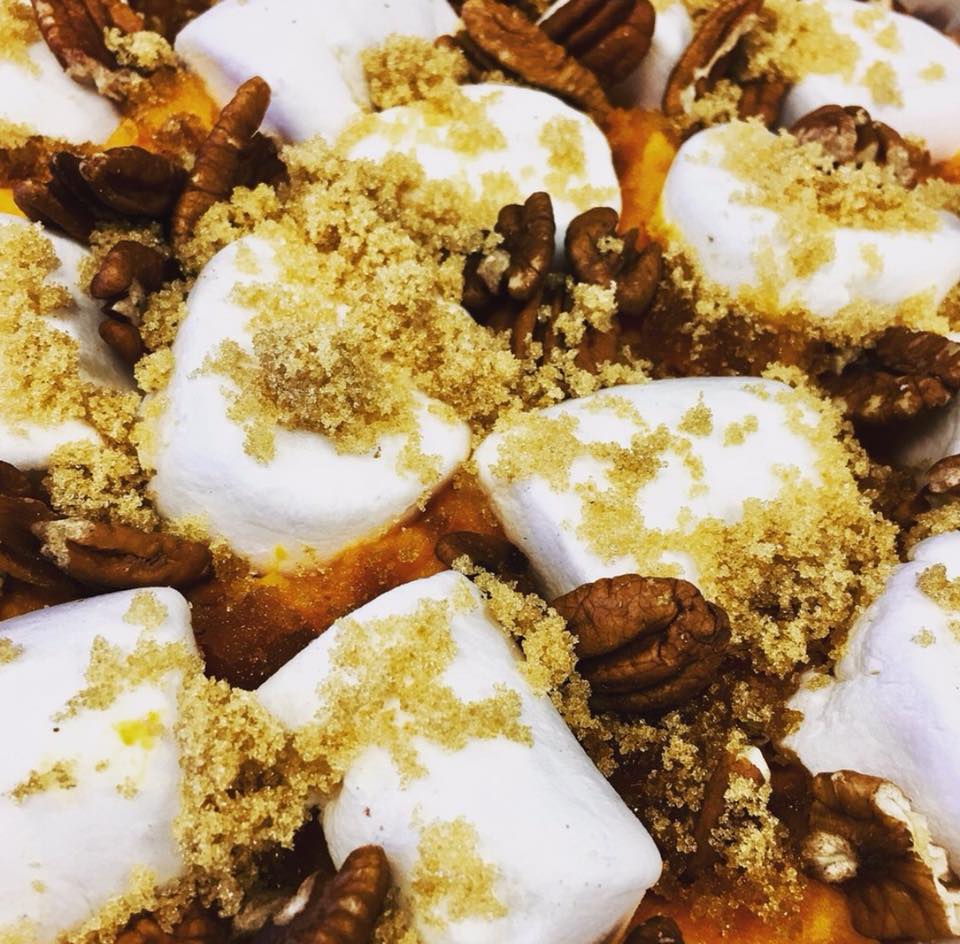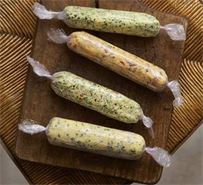 Thanksgiving in a Box!
(Feeds 15)    All items will come prepped and ready to bake with instructions.
Sliced Turkey Breast, Sliced Smithfield Ham w/ Pineapple Glaze, Creamy Red Mashed Potatoes, Killer Mac N Cheese, Fresh Green Bean Almondine, Cornbread Stuffing, Sweet Potato Casserole with Pecans, Pan Fried Brussels Sprouts. Comes with Pan Gravy, Fresh Cranberry and Ginger Sauce, and (3) Pies of your choice with Fresh Whipped Cream. $499.95

turkey & ham
Herb Roasted & Sliced Local Turkey with Simple Garnish
Local Smithfield Ham - Sliced, Comes with Pineapple, Cinnamon Honey Glaze and Cherries
yummy side dishes

All can be ordered separately, then quoted.  Quote is based on each order, as each order is unique. 
Local Autumn Hash– (V) Local Sweet Potatoes, Local Apples, Onions, Local Butternut Squash, Dried Cherries, Pecans Garlic. Maple Autumn Seasonings & Fresh Herbs
Wild Rice and Lima Bean Salad with Fresh Cranberries (V)
Braised Red Cabbage with Local Apple (V)
Pan Fried Brussels Sprouts (V)- Topped with Roasted Pecans, Blue Cheese Crumbles and Sauteed Cranberries
Creamy Mashed Potatoes – Chef Kelly's Delicious Red Skinned Garlic Mashers
Killer Cavatappi Macaroni and Cheese (V)- Four Cheeses & Topped with Panko
Broccoli and Four Cheese Casserole (V)- Just Like Mom Used To Make
Green Bean Almondine- Fresh Green Beans, Garlic, Roasted Almonds, Onions, Local Bacon
Yummy Sausage Stuffing- Cornbread, Country Sausage and Sage with Local Pears
Sweet Potato Casserole (V)- Local Sweet Potatoes, Marshmallows & Toasted Pecans
Local Collard Greens – Made with Ham Hocks, Very Clean and Delicious
Sauteed Local Yellow Squash and Zucchini- (V) with Fresh Herbs and Red Onion
Yummy Stuffing (V) - Cornbread, Fresh Sage, Local Pears, Diced Carrots, Celery, Onions
Autumn Stuffed Red Peppers (V) Stuffed with Butternut Squash, Wild Rice, Crispy Vegetables and Topped with Panko and Toasted Pecans. Bake to Perfection (Vegan) (4 Each)
Chef Kelly's Butternut Squash and Local Apple Soup(V) with Crispy Onion Straws
Honey Glazed Baby Carrots(V) with Fresh Cinnamon and local Honey
don't forget the...
Fresh Baked Bread Basket
Assorted Rolls and Miss Bettie's Fresh Baked Cornbread
Citrus and Fresh Herb Compound Butter
Goes Great with Your Hot Rolls! 8 oz
REAL Cranberry Ginger Chutney
Nice and Chunky, Simmered in Natural Juices 8 oz
Don't Forget the PAN GRAVY!!!
You May Need Two for the Turkey Too!! 32 oz.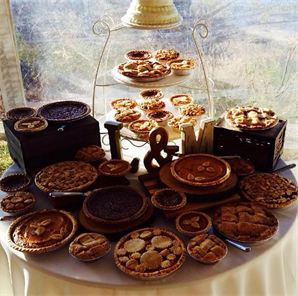 WE LOVE PIE!!!
Lori's Famous Virginia Apple Pie
Picked locally and so delicious!
Chocolate Bourbon Pecan Pie
Roasted Pecan Pie
Just Like Mom Used to Make
Pumpkin Pie
Smooth and Delicious!
***Don't Forget to Order the Fresh Whipped Cream!
All orders will be delivered the Wednesday before the holiday, home or office.
Pick up AVAILABLE.
Service Charges apply.
757-962-1000
[email protected]
317 Village Rd Suite 106 Virginia Beach, VA 23454
We hope to see you again! Check back later for new updates to our website.
There is much more to come!