We love breakfast. I mean, really love it...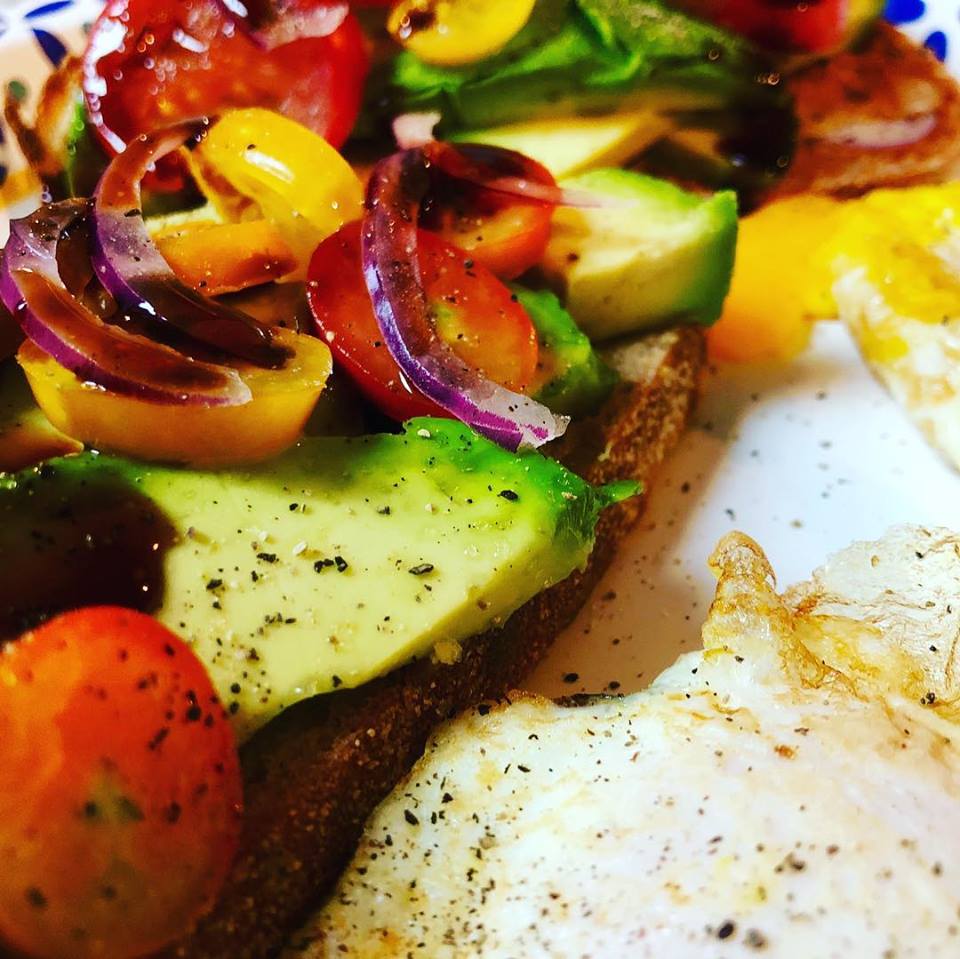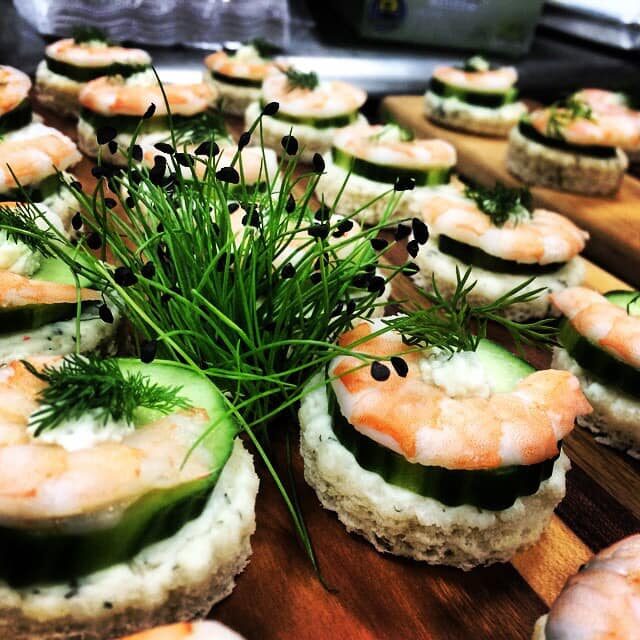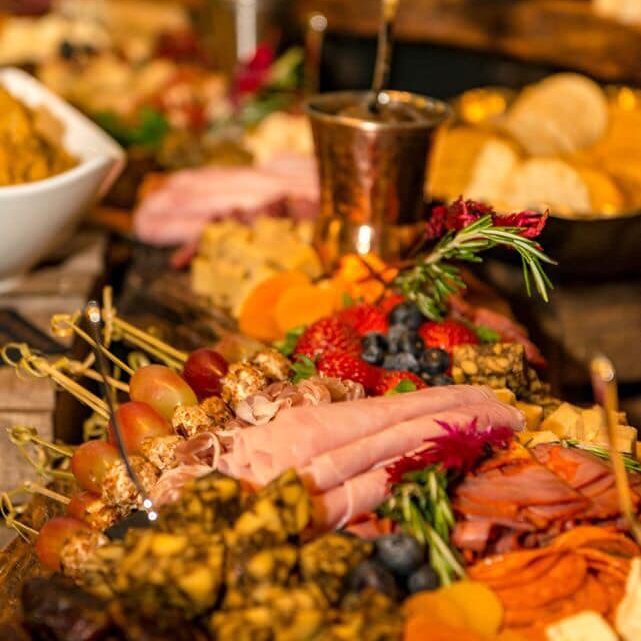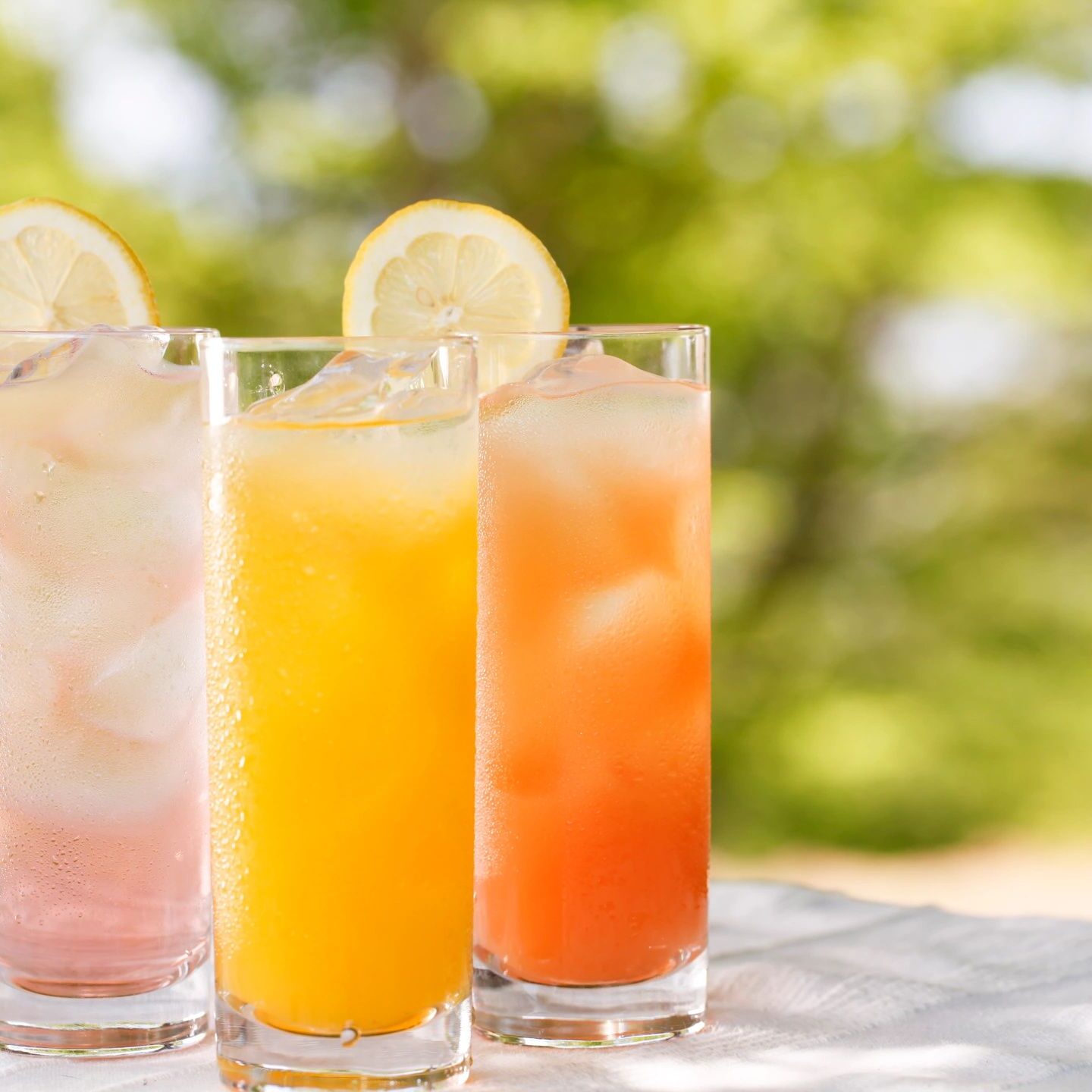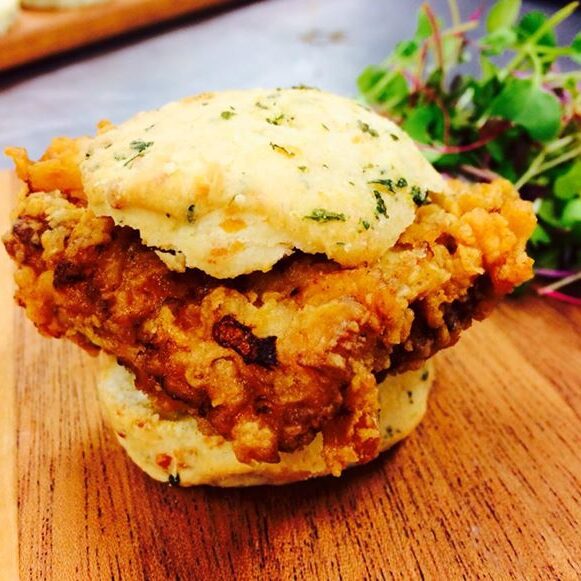 Assortment of Quiche
(Please make your selections)
· Local Smithfield Bacon, Caramelized Onion and Sharp Cheddar
· Black Forest Ham, Gruyere and Fresh Broccoli
· Spinach, Goat Cheese and Local Oven Roasted Tomato
· Roasted Local Vegetable with Parmesan (Seasonal)
· Savory Sausage, Roasted Mushroom and Red Pepper
(Add Classic or Smoked Tomato Hollandaise Sauce!)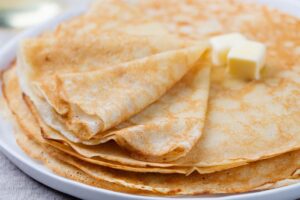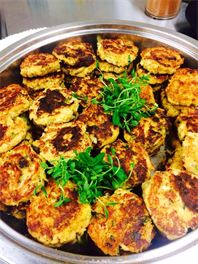 Mini Jumbo Lump Chesapeake Crab Cakes with Spicy Remoulade Sauce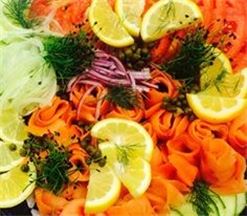 Smoked Salmon Platter with Cucumber, Red and White Onion, Dill & Lemon, Capers. Comes with Everything Bagel Grill Bread
Bettie's Red Potato Home Fries with Sweet Vidalia Onion
Mesculin Mix with Basil, Ripe Strawberries, Toasted Pecans, Local Goat Cheese and Balsamic Dijon Vinaigrette
Pick one- Turkey Sausage Link, Local Apple Chicken Sausage, Or
Hardwood Smoked Local Bacon
Fruit Tray with Seasonal Fresh Fruit and Berries
Fresh Baked Croissants with Citrus Poppyseed Butter
Local Honey Butter and Local Jam 
Local Strawberries and Asparagus in May!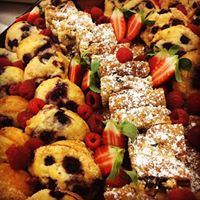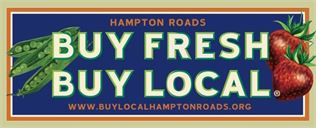 Sample Menu for a Brunch Wedding
Cocktail Hour
Blackened Shrimp and White Cheddar Grit Cakes
Assorted Mini Quiche
Deviled Eggs with Roe and Chives
Sweet Potato Ham Biscuits with Peach Jam
Brie and Portobello Mushrooms in Puffed Pastry
Strawberry Gazpacho Shooters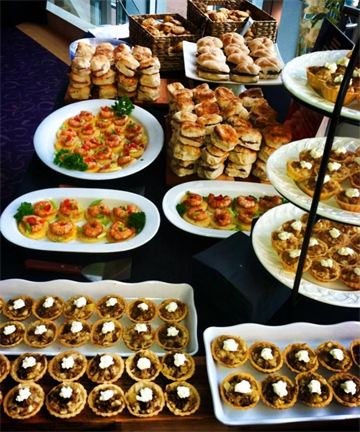 Bar Service
Mimosas
3 types of Juice for Mimosa plus Berries and Citrus to Garnish
(Sparkling Wine)
Extreme Bloody Mary Bar 
Stuffed Blue Cheese Olives, Celery, Olives, Pickled Onions, Cucumbers, Dill Pickles, Seasoning Salts, Celery Salt and Hot Sauce
3 Types Tomato Based Juice for Mixing
(Vodka and Gin)
Silver Samovar Coffee Service
Dark Roast Coffee and Hot Chocolate
Whipped Cream, Chocolate Curls, Cinnamon Sticks, and Rock Candy Sticks. (Amaretto, Irish Cream and Frangelico)
Non- Alcoholic Drink Selection
Sweet Tea, Fruit Water, Pink Raspberry Lemonade
Breakfast Service
Table- Set Item
Fresh Berry and Yogurt Parfaits with Granola
Chef Attended Stations
Omelet Station- Local Spinach, Onions, Local Tomatoes, Jumbo Lump Crab, Asparagus, Mushrooms, Cheddar, Mozzarella and Feta
Crepe Station- with Sweet and Savory Crepes to order
Pancake/Waffle Station- with Bananas Foster Flambé
Comes with Fresh Strawberries, Blueberries, Chocolate Chips, Bananas and Fresh Whipped Cream
Red Potato Home Fries with Onions and Maple Sausage Links
Honey Glazed Pepper Bacon Skewer
Display Tables
Assorted Breakfast Bread and Fruit Display- A Display of Assorted Fruits, fresh made selection of Muffins, Danish and Croissants. Served with Local made Jams and Whipped Flavored Butters
Cereal Bar- Fruit Loops, Cookie Crisp, Corn Pops, Honey Nut Cheerios and Carafes of Milk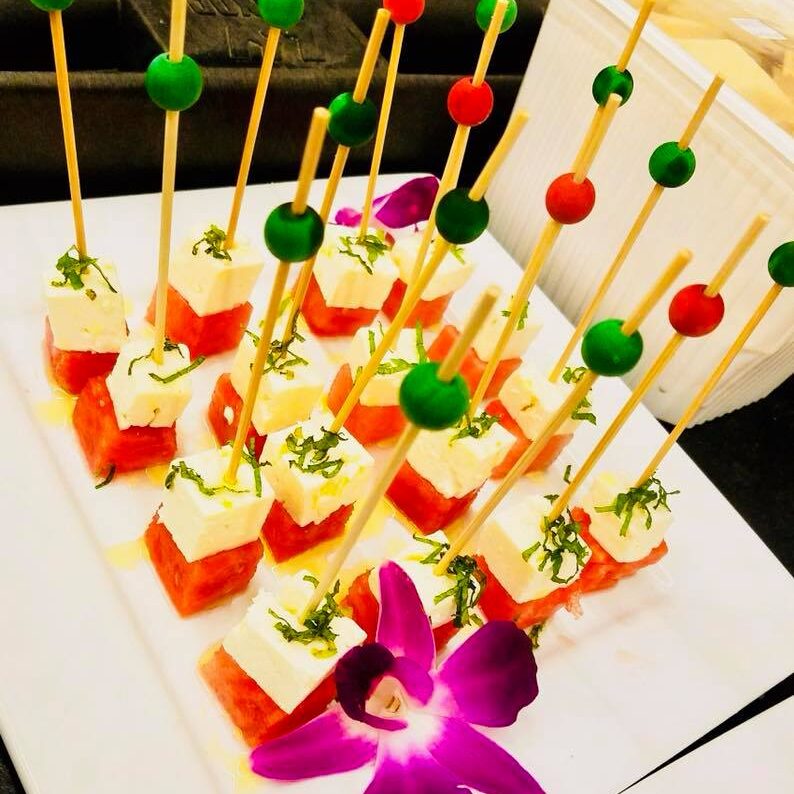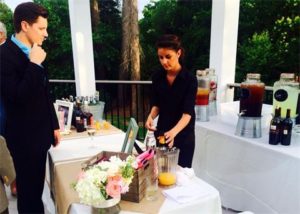 757-962-1000
[email protected]
317 Village Rd Suite 106 Virginia Beach, VA 23454
We hope to see you again! Check back later for new updates to our website.
There is much more to come!